Soon to be launched as a successor to the Alfa Romeo 166, the rear wheel driven Alfa Romeo 169 is aimed at providing competition to the Mercedes CLS and the Porsche Panamera. How the car will look still remains a question to be answered by Alfa Romeo but is speculated to be based on a platform similar to the Maserati Quattroporte.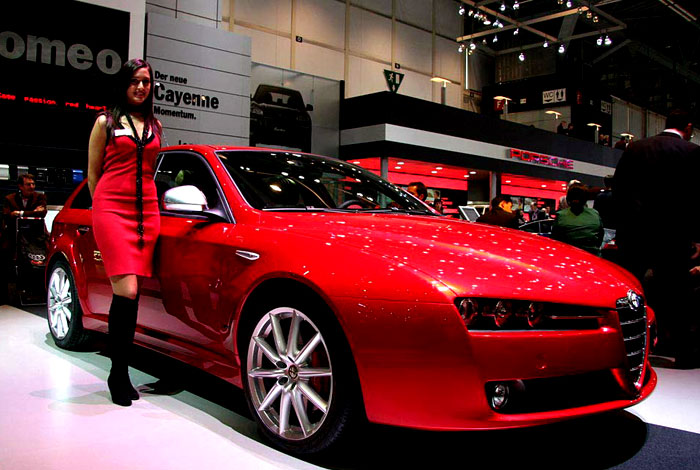 However, there has been news of the American LX platform being taken into consideration as well. Unlike the classic Sedan look of the Alfa Romeo 166, the 169 is said to feature a more curvy and modern 4 door coupe design. The 169 is also said to feature the return of longitudinal engines in vein of the Alfa Romeo 145 and 146 and will be V6 and V8 engines with different capacities.
The transmission of the 169 is said to be manufactured as a joint project between Maserati and Alfa Romeo. The 169 is a part of the revival plan being followed by Alfa Romeo as they make their return in the world of automobiles. The suspension of the vehicle is said to be similar as the sports suspension featured in the Alfa Romeo MiTo and Giulietta. The design of the Alfa Romeo 169 is also said to be on the same lines as the other cars in the revival plan. The 169 is also said to feature a name for its model instead of the numbers used for the older models produced by Alfa Romeo.
Given below, is a list of the engine variants speculated to be available for the Alfa Romeo 169.
Gasoline 2.8l V6 250HP
Gasoline 3.2l V6 285HP
Gasoline 3.6l V6 320HP
Gasoline 4.3l V8 400HP
Gasoline GTA 5.0 V8 530HP
Diesel 3.0 V6 275HP
Diesel 4.0 V8 380HP